Letter to School About Problems Paying School Fees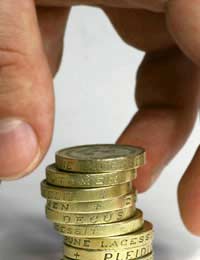 If your family's finances have taken a battering, perhaps because one of your child's parents has lost his or her job, and all of your carefully laid school-fee paying plans have been disrupted, then you may feel very upset and concerned.
You obviously will not want to disturb your child's education by taking him or her out of the school if at all possible, and this will probably be a particular concern if your child is about to take public exams as he or she will be at a very crucial stage of their education. You may feel like this is the only solution, but you should first contact your child's school to ask for advice. It is advisable to contact the school as soon as you realise that you are going to face problems paying the school fees: if you have defaulted on a term's payment, and the school has sent you several letters which you have ignored, they are going to be less likely to help out than if you have contacted them in advance of the school bill, advised them that you have serious concerns with paying the following term's fees, and asked for advice.
What To Do Next
It is a surprising fact to many parents that a large proportion of pupils who attend independent school receive some kind of financial help with their fees. This help can include bursaries, which are usually means-tested sums of money to help children who would not otherwise be able to attend the school to study there, or scholarships, which are usually awarded to students based on criteria such as academic ability, or musical or sport or artistic talent.
While bursaries can cover the full amount of school fees, scholarships are usually worth less, they are unlikely to be worth more than 50% of the full fees. It's a good idea to ask schools whether any financial assistance is available if you think your period of financial hardship will be temporary. If, however, you cannot foresee being able to pay school fees for the next few years, it may be better to seek the school's advice about taking your child out of school before a particularly important period, such as the GCSE and sixth form years.
This letter format laid out below shows how parents can write to a school to request to meet with an advisor to talk over financial problems and discuss any possible solutions. It is based on a fictional family's contact with their school.
The School House
School Lane
Schoolville
England

Parental Address
Family Home
Anytown
England
5 February 2008
Dear Headteacher
My daughter Kelly is studying in year 9 at The School House and is very happy studying at the school. However, last week my husband was made redundant and our plans for paying the school fees have been heavily disturbed. We are especially worried about paying next term's fees, and wanted to get in touch as soon as possible to discuss this with you. We would obviously love Kelly to continue her education at the School House undisturbed but appreciate this may not be possible as we are unsure when her dad will be able to find employment.
We are obviously very concerned and would appreciate the opportunity to come and talk to you about this. To arrange a time, you can contact me, Mother, on 0131 2343 9049 or 0723422342, or email me at mother@parents.com, or via the address above.
With thanks for your time and best wishes
[signature]
Mrs Sith, mother of Kelly Sith
You might also like...
Application for leaving certificate.. As my son is not doing well in the present school. He can't grasp anything in his studies.. So I want to change the school..
Shaikh
- 24-Jun-18 @ 10:26 PM
How to write an e-mail to know the half yearly fee structure of the school?? Please reply fast I need it urgently.
Babita
- 1-Jun-18 @ 9:11 AM
I required a formal email for requesting extend my outstanding fees for university and inform I am final year student finishing my final project. Inform them I will pay my outstanding by two times end of this month and next month.
Banu
- 3-May-18 @ 3:55 AM
Write a letter to principal requesting discount in my collegeand school fees because my surname is nabila . Because this is nichla jaat. Plz plz make a letter based on this topic and send it to my email. Plsssszz
N..
- 18-Mar-18 @ 9:41 AM
Thanks I need letter to write to principal show him difficult of school fees
The Waziri
- 27-Feb-18 @ 11:42 PM
this thing you are writing does not help me on my assingnment i am writing this letter to my father about schoolfees not to the headteacher
Queen
- 8-Nov-17 @ 6:42 PM
Write a letter to principal requesting discount in my college fees because my surname is ANSARI . Because this is nichla jaat. Plz is Ke upper ek letter banakar mere email par send kar do me aap ka aabhari rahuga .
chotu
- 29-Aug-17 @ 5:52 AM
My Daughter Study In Class VIth School Fee Pending Since June-2017 To march-2017 previous class vth but school has not given result and not allowed to sit in school Since last 25 march-2017. Reason is fee late due my mother are hospitalized last eight month due to open heart heart surgery lots of expense on their treatment approx 3.5 laikh Rupeewe want that first allowed sit my daughter in school andup to 60% due clear by cheque and other allowed in installment in 5 to 6 month and my daughter not attend the school since 23-mart -2017 to till date 24-July-2017.so not making the fee current month.
bhoomi
- 24-Jul-17 @ 10:14 AM
I am shivam, i ve qualified in 2016 my 10th board examination, or taken admissin in a private school,in 11th . On time of admission, i have submitted my school leaving certificate. now my parents are not affording fee for payment due to financial problems and i have to take admission in a government school , what should i do for issuance of my school leaving certificate?
I a man aged 18 I completed my grade twelve in 2016 I am owing the school money and for this reason the school is withholding my results and its so unfortunate that I just lost my dad and huv no one to sponser me what can I do I need help
worshiper
- 11-Apr-17 @ 1:05 PM
am a student nurse but am finding difficult of paying my school fees.am trying to get job but am not getting one.previously i was working but not working anymore.am the one who is taking care of myself i cannot bare it again.am faces many challenge in life .sometime i try to harm my self because of financial.am confuse
nyamedo
- 21-Mar-17 @ 11:20 AM
for late fee i will pay 3or4 days
azzu
- 12-Mar-17 @ 3:21 PM
Indeed help with my fees at university I have single parent and I only with R9000 to take my certificate can you please help me thanks..
Nomfu
- 22-Feb-17 @ 9:10 AM
hi am a single parent who wants better education for my daughter,am struggling to pay last year outstanding instalment and registration fees and i ddnt get my daughter report because of outstanding instalment and my daughter is still home i dnt know what to do.
jacky
- 12-Jan-17 @ 12:41 PM
Application request fees headmaster
HAQUE
- 4-Jan-17 @ 7:09 AM
Any where you are may Allah with you whether you do khair or not
NBK
- 25-Nov-16 @ 1:56 AM
Very..........nic.........it help me to write a application ... ......... Thank .......u........very...,...........much....
dhuruv
- 28-Oct-16 @ 4:43 PM
inder - Your Question:
I have 2son who's studying but my husband was job less from last 5yr seen that the all responsibility on my had but still I am trying to pay the fees from the last 6month school fees are pending even I didn't get the result also the school has been started from June but my children are still at home to heavily say that plz give me solution
---
Our Response:
As you may be aware, if your ex is not earning then it is very difficult to be able to claim child maintenance which could help you with your fees. If you feel the school fees are adding up and you are struggling to afford them, in addition to the information in the article, you may have to consider changing your children's schools to non-fee-paying schools. If your children have left school - but you are behind on your fees, regardless of what results they have achieved, you would still have to approach the school and ask to come to an arrangment to pay what you owe.
EducationLetters
- 10-Aug-16 @ 10:19 AM
I have 2son who's studying but my husband was job less from last 5yr seen that the all responsibility on my had but still I am trying to pay the fees from the last 6month school fees are pending even I didn't get the result also the school has been started from June but my children are still at home to heavily say that plz give me solution
inder
- 9-Aug-16 @ 8:56 AM
There is a scholarship package in my daughter school which they have been asked to write a letter . Please they have asked me to write a letter telling them about my situation why I found it difficult to pay the fees so that she can be given some
Dee
- 17-Mar-16 @ 12:19 PM
The Sample Is gud I appreciate it
Brave
- 10-Dec-15 @ 3:13 PM
@yoyo - we can't write one for you directly, the idea is to use the letter on the page as a rough template and guide. It means you can take what you need from it and discard the bits you don't want, while adding your own words. I hope this helps.
EducationLetters
- 21-Apr-15 @ 11:54 AM
Pls let me know someone that how to write application for quarterly fees convert into monthly fees in school.
yoyo
- 19-Apr-15 @ 10:10 AM
@Hannah - if you scroll to the bottom of the article there is a template letter included where you can just make the relevant changes to suit your needs. I hope this helps.
EducationLetters
- 20-Jan-15 @ 12:34 PM
can you please send me the sample of letter to the college to request the opportunity of proceeding in college after stopping to go the second semester without any information due to the hardship of fee
SASHA
- 19-Jan-15 @ 1:55 PM
Hi there, Hope all is well at your end. I would like to ask my company for some discount for my daughters school fees. I am working in this school for almost 7 years . Can you help me to write a request letter for tuition fee discount. I dont know where to start .. I dont know what to say. Thanks very many. kind regards Hannah
Hannah
- 18-Jan-15 @ 9:28 AM
I really want to say thank you because its helpping me alot in my past six (6) months course I have taken. I took some of the ideas out from this web site and wrote a letter to sponsors and seek some funds to complete my studies.Next year I am indending to do Diploma and I kindly asking you if you could send me some sample letters for tuition fee request to sponsors...thank you
Elaii (ESS)
- 10-Oct-14 @ 1:57 AM
the letter isgood, please i need the example of the outstanding school fees payment send it in my email.
kambishi
- 21-Mar-13 @ 5:46 AM