Letter to Re-register a Homed Schooled Child at School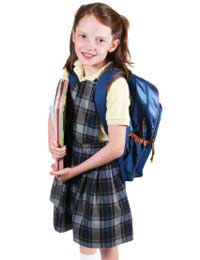 Once you've decided to home school your child, it can seem nerve-wracking to tell people that you want him or her to re-enter the school system, especially since parents can feel that the teachers will disapprove of their decision to home school. But under the legalities of the Education Act, it does not matter what a school or school teacher think about your decision - the Act says that parents have a responsibility to make certain that their child receives some kind of education, but the law does not explicitly detail what that education should consist of, and a home education is completely legal. What is necessary is that parents have to inform their child's school of the decision to re-integrate the child into schooling as early as possible, so the school can see if they have room. Early notice will always help parents to 'streamline' their child's education so that when they re-enter school he or she will be at a similar level to other pupils in the class.
If a child has previously been on a school's register but was removed, the school has no obligation to give them 'back' their place, but may be obliging if they have room.
Most home schooling parents try to re-register their child by, in the first instance, writing a letter to the school's head teacher. The letter should simply, politely and firmly explain why the child is to return to a mainstream education and ask the school if there is available space in the child's intended year.
The letter format set out here is a sample piece of correspondence from parents to their daughter's school's head teacher after the parents have made the decision to home school but now want their daughter to return to the school environment. It can be used as an example of the kind of letter you might want to write if you are in the same situation.
The School House
School Lane
Schoolville
England

Parental Address
Family Home
Anytown
England
3 May 2008
Dear Headteacher
We are the parents of Sarah Matthews, who attended The School House up until two years ago, when she left the school at the end of year 3 as we had decided to home school Sarah. We made this decision as a family, and have since enjoyed two successful years of home schooling. Sarah has kept in touch with her friends from The School House. She is now approaching the start of year 6 (we have stuck to a traditional National Curriculum while home schooling and used the same textbooks as those used in school). She is now very keen to rejoin her classmates in year 6, and next year wants to go to the high school rather than be educated at home. We respect and support her decision, appreciate the benefits she has had from home schooling but also anticipating that her school education will also bring great rewards.
We would be grateful to meet with you to discuss whether The School house has room to 're-register' Sarah for next year. If so, we can meet to plan the best route of re-integration. I hope this is possible and look forward to hearing from you soon.
With thanks for your time and best wishes
[signature]
Mr and Mrs Matthews, mother and father of Sarah Matthews
You might also like...
I deregistered my 14 year old daughter two weeks ago to homeshool( medical issues). She has now decided that she has a change of heart and would like to return to school.What are my chances that she will ge accepted back with just only a few weeks out of school?
Shum
- 26-Oct-20 @ 8:24 AM