Letter Seeking Support for a Free School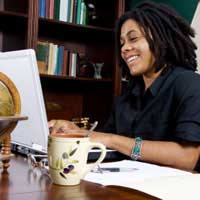 Free Schools are an interesting new innovation. They provide individuals and organisations with the opportunity to address what they see as a lack of proper education provision in a specific area.
But it is not enough to simply say that a Free School is needed. If you want to set up a school under these provisions, you need to show that there is support for the idea within the local community.
Why do I Need This Letter?
A proposal for the establishment of a new Free School must go through several stages of consideration. At every stage it must meet certain criteria. One of the first criteria that must be fulfilled is that of necessity. You will need to prove that there is a demand, or a necessity, for the school that you are proposing, in the area you are proposing for it to be.
One of the most important ways in which this requirement could be fulfilled is the production of a supporting letter from a concerned party. The intention is to demonstrate that there is demand for, and support of, your proposal.
Who Should I Seek Support From?
Proposals for Free Schools are considered by the Secretary of State for Education – currently Michael Gove. As an initial requirement, he wants to see that there is genuine demand amongst parents and other groups for the school. You should therefore consider approaching parents first.
Parents are not the only potential supporters, though. You may also consider seeking support from teachers, local universities, established community groups, and other local schools. Indeed, anyone who you consider to be a concerned party should be contacted in the hope of their support being extended.
The following is a sample letter seeking support for the establishment of a new Free School. The letter is designed to be sent to parents in the area, but it should provide a good basis for letters to other potentially concerned individuals.
Example Letter
Your Name
The Anyschool Group
Anytown
Postcode
Dear [Name]
As you are undoubtedly aware, the standard of education in Anytown has long been a cause for concern. Anytown is home to people at both ends of the income spectrum; the area has some of London's wealthiest families, and some of its least well off. For those who can pay, there is an excellent private school. But for those who cannot, education provision is worryingly bad.
I am writing to seek your support for a new, innovative project that we hope will transform education provision in Anytown. We want to set up a brand new school, independently run but open to everyone, that will provide access to the very highest levels of teaching and the very best learning environment, regardless of income.
You might have heard of the Free Schools initiative. This is a new government plan that allows independent community groups to set up brand new schools where there is a necessity for them. We understand that there is a need for a truly great school in Anytown, so we set up the Anyschool Group to try to address that need.
The Anyschool Group is made up of governors, teachers and support staff from Greatschool, the fee-paying school located just outside Anytown. We are proud to have provided what we consider to be an excellent learning environment to students for many years.
But we recognise that very few people are in a position to send their child to a fee-paying school. That is why we want to establish a new Free School, that will operate an open admission policy, and will be state funded.
We need your help if we are to make this a reality. I would be very grateful if you were to read the attached proposal, and sign the form indicating your support. This will help us to demonstrate to the government that Anytown truly needs a new, world-class school.
With thanks and best wishes,
[Signature]
How Else Can I Show the School is Needed?
You should remember that letters of support are not the only form of evidence that the Secretary of State will accept. He will also consider things like petitions, or individual representations from community leaders. Broadly the Secretary of State wants to see evidence, in whatever form, that the school is necessary and that there is demand for it in the community. More information on making a proposal is available on the Department for Education website.
You might also like...