About Our Site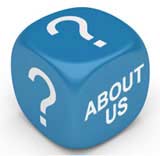 EducationLetters was formed to offer a unique reference point on how to write letters for any educational situation.
As parents, you'll want to keep in regular contact with your child's school. You'll probably need to write in to explain to your child's teacher the reason for his or her absence from school now and then, but other circumstances might crop up when you need to write a letter that you're not quite sure how to phrase. That's where EducationLetters will come into its own.
We've thought of every possible reason that you might need to write in to your child's school or teacher, and provided a sample letter for you to use to help you to phrase difficult issues. We've tackled issues such as how to write a letter to your child's school contesting their school place allocation; how to complain to a school about another child's behaviour, and a host of other awkward problems that your child's school should be able to address.
The site is divided into useful categories that outline the grounds that you might want to contact a school. Whatever the difficulty or compliment you want to give to your child's teacher, LEA or head teacher, this site provides you with the tools to easily convey your point of view.
Related Articles in the 'Site Information' Category...