Letter to School About Problems Paying School Fees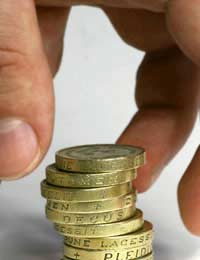 If your family's finances have taken a battering, perhaps because one of your child's parents has lost his or her job, and all of your carefully laid school-fee paying plans have been disrupted, then you may feel very upset and concerned.
You obviously will not want to disturb your child's education by taking him or her out of the school if at all possible, and this will probably be a particular concern if your child is about to take public exams as he or she will be at a very crucial stage of their education. You may feel like this is the only solution, but you should first contact your child's school to ask for advice. It is advisable to contact the school as soon as you realise that you are going to face problems paying the school fees: if you have defaulted on a term's payment, and the school has sent you several letters which you have ignored, they are going to be less likely to help out than if you have contacted them in advance of the school bill, advised them that you have serious concerns with paying the following term's fees, and asked for advice.
What To Do Next
It is a surprising fact to many parents that a large proportion of pupils who attend independent school receive some kind of financial help with their fees. This help can include bursaries, which are usually means-tested sums of money to help children who would not otherwise be able to attend the school to study there, or scholarships, which are usually awarded to students based on criteria such as academic ability, or musical or sport or artistic talent.
While bursaries can cover the full amount of school fees, scholarships are usually worth less, they are unlikely to be worth more than 50% of the full fees. It's a good idea to ask schools whether any financial assistance is available if you think your period of financial hardship will be temporary. If, however, you cannot foresee being able to pay school fees for the next few years, it may be better to seek the school's advice about taking your child out of school before a particularly important period, such as the GCSE and sixth form years.
This letter format laid out below shows how parents can write to a school to request to meet with an advisor to talk over financial problems and discuss any possible solutions. It is based on a fictional family's contact with their school.
The School House
School Lane
Schoolville
England

Parental Address
Family Home
Anytown
England
5 February 2008
Dear Headteacher
My daughter Kelly is studying in year 9 at The School House and is very happy studying at the school. However, last week my husband was made redundant and our plans for paying the school fees have been heavily disturbed. We are especially worried about paying next term's fees, and wanted to get in touch as soon as possible to discuss this with you. We would obviously love Kelly to continue her education at the School House undisturbed but appreciate this may not be possible as we are unsure when her dad will be able to find employment.
We are obviously very concerned and would appreciate the opportunity to come and talk to you about this. To arrange a time, you can contact me, Mother, on 0131 2343 9049 or 0723422342, or email me at mother@parents.com, or via the address above.
With thanks for your time and best wishes
[signature]
Mrs Sith, mother of Kelly Sith
You might also like...
Please help me and write a letter of How was your fees paid and who paid it from PLE onwards
Bruno
- 24-Apr-23 @ 4:29 AM
please help me on how to write a letter to the school management about not paying the school fees yet
wolex
- 23-Jun-22 @ 3:50 PM
I am prosper a student of NJA college of education, I have been enrolled into the school last year to study a degree programs in education but for this semester my mom who is the sole person taking care of me is in hard time because this year her farm produce does not give her a good yield and with due problem she could not pay my all my school fees and now we have been ask to make payment before they could register as for the exams and with this I suck for financial support from any God fearing person to help me further my education successful . If any help this are detail of my Momo account number . 0548843728 Name Bensire Dari Prosper Region Wa upper west District wa West Town Tambaari
Prof
- 15-Apr-22 @ 4:56 AM
Help me write a letter to my school financial accountant pleading about my fees not yet paid
Kkman
- 14-Apr-22 @ 10:09 AM
Letter to the Src secretary why my school fees has been paid
Cudjoe Darlington
- 5-Apr-22 @ 12:50 PM
Dear all, My name is Bala a proud father of Mahneerah, I wish to request for your hand in assistance, my dear daughter is in primary 1 in an Islamic school by name ABU UBAYD ISLAMIC SCHOOL, I have outstanding school fees of 11,000 for last term and she has started another term last month and the school are already disturbing for payment of the previous balance and paying of the new one that makes it 32,000. I sincerely need your assistance. Here is her account details if GOD touches your heart. BALA MAHNEERAH SOKOGA FCMB 4049791012. THANK YOU. PROUD FATHER OF MAHNEERAH
Neerah
- 20-Apr-21 @ 11:25 PM
My name is esan david,i am from unit secondary school ode aye. I have learn from this letter.
edmud crush
- 19-Apr-21 @ 12:43 PM
hello I want to help me how to write a letterto the bank to discount some money in order to pay my school fees thank you
Jesus
- 11-Apr-21 @ 9:27 AM
Please help me with some few reasons why our parents should pay the remaining part of our school fees in reference to school of nursing
Solace
- 8-Apr-21 @ 11:56 PM
My name is Ogeh Imelochi a student of Ignatius Ajuru University of Education portharcourt final year student but have not paid my 2 years school fees please i need help cus i can't afford it
Ogeh
- 12-Mar-21 @ 12:21 PM
Please help me on how to write a letter to a principal,am in college first year second term I want to start paying in installment but by the end of my course I can setter all the balances because to am paying for my self an I have little time to find money and am on 50% bursary from gorvement
Chalwe mathews
- 5-Nov-20 @ 4:27 AM
I want any advice of how to write a letter to my College Management regarding my school fees that is outstanding due to lost of job because of covid 19 pademic.Now i want to ask them to allow me to write my final examination and settle my school fees next year end of february.
ladymay
- 15-Oct-20 @ 8:06 AM
How can I write a letter to the minster of high education concerning my daughter.... Have failed to pay her tuition fees and she's in her second year of study ..please help am the mother and have been told by the school to write an application letter
Ketty perry
- 13-Oct-20 @ 9:14 PM
I was asked to pay a penalty on late payment of fees , written to that registrar asking him to allow me register without a penalty
Dramatic
- 2-Oct-20 @ 5:20 PM
Thanks for those,I really need to know how to write a commitment letter
Alicklicious
- 23-Aug-20 @ 9:53 AM
Hi.Iam student studying nurse and I am here to ask for help because I am unable to pay for my school fee, and school is saying I m not going to write since I have the outstanding.I'm asking for so I continue with my studies and write my exam in September
Vapeny
- 5-Aug-20 @ 5:19 PM
Plz how to write letter about not able to pay fees during Covid 19 situation n Children is not able to attend online classes because there is no other mobile . Only one mobile available but as working woman not possible to give mobile to my son
Isha
- 14-Jul-20 @ 8:36 AM
Hi please help me im unable to pay school fees because my husband lost his job last year September then this year find another one. He was supposed to start on the 1 april but couldn't because of covid 19. Please help what to do
Gabi
- 9-Jul-20 @ 8:31 AM
Jesus was call me to save him,but I find sponsor who will cover all my needs for the three years where I'm cntinouring my studies.Im have converted into Jesus Christ
Ruhotora
- 1-Jul-20 @ 12:01 PM
My name is Mpho mashapa I would like to apply exemption for schools fees because can't afford
Mpho
- 10-Jun-20 @ 12:22 AM
My nephew has been blocked from going back to school because his mom is in arrears but she can't pay the money immediately because she's in a bad financial situation right now. He has to be back at school by Sunday but they won't let him go back. What can we do?
Yondela
- 28-May-20 @ 2:07 PM
My nephew has completed her 5th standard from Kolkata,s reputed school but now her parents are unable to pay heryearly session fees so that they dropped her from the school ,my nephew is crying all the times ,because of her studies are stooped some one please give me
poly
- 30-Jan-20 @ 8:18 AM
I payed my school fees early so after the deadline for paying the school fee i discovered that my name wasn't among those people that payed. Please i need a sample letter of this because i am writing it to the provost
Savage
- 25-Jan-20 @ 5:08 AM
Hi! I am a single parent who wants education for my daughter, I am struggling to pay her 2019 outstanding. She is year 9 next year and unable to continue her study .pls help me is there any other way for her to pull through her IGCSE.
Lay
- 28-Dec-19 @ 11:41 AM
I'm kephas Natangwe uushona from Namibia and my parents can't help me to pay my school fees, i need to someone to help me so I can continue with my studies please ??
Kephas
- 21-Dec-19 @ 8:04 PM
How i can write the Application to the principal and tell to himfor a problem payment in college fees in this year...
Wes
- 22-Nov-19 @ 5:39 AM
I want to now that ho2 to right an letter to school regarded to fees
peejosh
- 6-Nov-19 @ 1:17 PM
Hi I am separated mother of my child , he was studying in 5 std now he is at home and not going school because I'm financially very weak this year and his school removed him from school please help me with the letter where I request school for his consession
Shweta
- 7-Oct-19 @ 8:02 PM
Letter to a chairman for lack of state transport corporation complaining about transport facility.
Tasdique
- 18-Sep-19 @ 3:52 PM
I'm a mother of 4kids and my daughter just finished her matric last year so I don't have the money to take her to the college or university so that she can finish her studies, please can someone help me to find a solution please..
Dinah
- 12-Aug-19 @ 10:26 AM