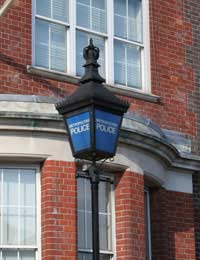 Parents often write thank you letters to teachers at Christmas or at the end of term or the academic year. Some may feel compelled to write at other times, when they feel their child's teacher has been particularly helpful in recent weeks.
When it comes to writing a thank you letter to your child's teacher, it is best to keep what you write short and sweet. In this case, the formalities of a letter of complaint or concern are not strictly necessary. You may even choose to buy an attractive greetings card and ignore the correspondence conventions that dictate how a letter should be laid out, simply penning a quick, thoughtful note. Including your address is useful, however, in case your child's teacher is keen to reply to your letter.
Whilst simplicity is key, be sure to make it clear to your child's teacher exactly what has inspired your gratefulness. Perhaps they have ignited your child's passion for a particular subject, boosted their confidence, helped them integrate socially or helped them to crack their times tables. Alternatively, you may wish to thank your child's teacher for a specific kindness, such as supporting your child after they have suffered a bereavement or organising a great trip. Teaching is widely understood to be a taxing job, with long hours and plenty of paperwork. Letting your child's teachers know that they are valued is intrinsic to the atmosphere of the school and to bolstering the relationship between parent and teacher.
Below is an example of a thank you letter that could be sent to a child's teacher at the end of the academic year, when a pupil is set to leave the teacher's class.
Example Letter
The School House
School Lane
Schoolville
England
Parental Address
Family Home
Anytown
England
1 May 2010
Dear Miss Jones
This is just a quick note to say thank you for all your hard work this year. We really appreciate it. We had heard great things about you but your constant enthusiasm and encouragement has surpassed our expectations.
We are particularly keen to thank you for inspiring Alexa. She has always been a fan of English and Maths but Science never took her fancy before. As a result of your dynamic, hands-on lessons, however, she has really taken a shine to the subject. She now has a true fascination for the natural world and is keen to help out in the garden and learn about the plants we grow and the food we eat. We are certain that this is due to your lessons on plants a few weeks ago. Alexa particularly enjoyed the trip you led to Wisley Gardens and is angling to return there!
We know that Alexa is sure to miss you over the summer and is sorry to leave your class. You have set her up, though, with the skills and confidence she needs to flourish over the coming years.
With our thanks and very best wishes
[signature]
Mr and Mrs Green, mother and father of Alexa Green (form 4f)
You might also like...
How to write an application to bhiwani board for payment of board exam duty
Tannu
- 15-Nov-18 @ 7:09 AM
My 9 year old has the opportunity to audition for a theatre production. A prerequisite to audition is obtaining head teacher permission should he be successful and to ease disruption with licencing. Audition is in summer hols so can understand they want to know the children they cast will be supported by their school. Problem is he is only due to start year 5 at this school in September (middle school ) so struggling to write a letter to a head teacher who does not know myself or my child. He has not even started at this school and I'm asking for possible time off. It's 5 days max over Dec /jan if anyone can advise would be great. At his current school he has excellent attendance behaviour and achievement. Just need help with template thanks
Kasmum
- 26-May-16 @ 11:15 PM