Letter Asking About Financial Support for School Trips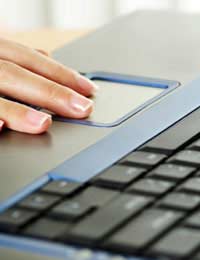 School trips can be highly beneficial to a child's development. As well as offering exciting and unfamiliar educational opportunities that stimulate pupils' imaginations and ignite a thirst for learning and knowledge, they can also bring children together, strengthening their friendships and improving their social skills.
School trips are surplus to the curriculum and, as such, the cost does not need to be covered by the school. The financial responsibility rests with parents. Parents regularly fork out in excess of £10 for a child's day trip and the cost of residential school trips can be as high as £200. These added expenses, along with the cost of uniforms, travel, books and food, are examples of the rising cost of state education. Parents need to factor these costs into their monthly or yearly budget, in order to make ends meet. School trip costs, however, prove too much to meet for some families. Many low income families worry that their children will miss out on valuable experiences outside the classroom if they are unable to afford such trips.
Financing School Trips
So, what are the rules surrounding the financing of school trips? Firstly, schools are able to charge pupils and parents for any food and accommodation costs associated with a school trip. They are not, however, able to charge for activities that take place within school hours, although they are able to ask for voluntary contributions. Many schools imply that trips will not take place if sufficient contributions are not received, meaning that many low income families feel obliged to give what they cannot afford, or to withdraw their children from such trips. Crucially, however, parents who are entitled to free school meals for their children are also exempt from school trip charges. If your child's school attempts to exclude your child from a trip because you are unable to meet the costs, be sure to contact them and set the record straight.
Below is an example of a letter that could be sent to a child's school, requesting financial assistance for a school trip.
Example Letter
The School House
Schoolville
EnglandParental Address
Family Home
Anytown
England 5 February 2008Dear HeadteacherI am writing to request that Simon be included in the upcoming trip to London Zoo.
Simon tells me that his teacher, Mr Sparks, informed him that he would be unable to attend if he did not pay the £20 trip fee by the end of this week.
As you may know, Simon is eligible for free school meals. As I understand it, this means that he is also exempt from school trip fees. Indeed, I also understand that such 'fees' are not fees at all, but voluntary contributions that can be encouraged, but not insisted upon, by the school. As such, Simon ought not to be excluded from the trip.
I look forward to hearing from you about this important matter. You can contact me, Freya, on 0131 2343 9049 or 0723422342, or email me at freya@simonsparents.com, or via the address above.
With thanks for your time and best wishes
[signature]
Freya Roberts, mother of Simon Roberts
You might also like...
Good morning, my name is Albert Owusu Ansah. Am 22 years of age. not married. Am a student of Gulf City College. am facing a financial challengeand i would like to ask for financial assistance, i want your sponsor needs to study thank.
Alberto
- 4-Feb-16 @ 12:20 PM
Good morning my name is navarrosa rowena im 22 years old im a single mom and housewife name of my children was 5years old charlotte Roxas, Roxas Charmaine 3 years old and the last 6 months that I would like to ask about financial assistance would I want to have my sponsor child needs to study thanks.
weng
- 22-May-15 @ 7:06 AM