Letter Requesting a Temporary Freeze on School Fees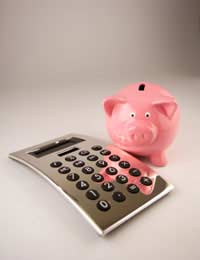 If a parent has lost his or her job, or a similar problem means that you seriously doubt that you have the money to cover your child's independent school fees, it's a good idea to contact the school as soon as possible. You may feel like the only solution will be to withdraw your child from the school's register, but many schools will have come across your situation before, so do not be embarrassed, but instead contact your child's school to ask for advice and specifically to request whether it is possible to delay payment for a set amount of time in order to keep your child in the school until your financial situation gets back to normal. Be aware that this decision is entirely up to the discretion of the school - as a private organisation they do not have to educate a child if his or her parents are not paying for that provision, but most schools do not operate exclusively in a business-like manner, and will try to help you out if possible.
How To Contact the School
It is a good idea to contact the school as early as possible before payment is due. As soon as you realise the gravity of your financial situation, get in touch with the school to organise a meeting to discuss payment options. The school will probably have faced the situation before and will 'take control' by telling you what they have done in the past, but it is crucial that you are clear about your situation and do not 'dress up' the facts: be honest about your predicament, explain clearly why you believe a temporary freeze will be enough help and be clear, too, about why you think your finances will improve enough to pay your child's fees in the future. Schools are more likely to be sympathetic if they can see that you are willing to act responsibly.
This letter format laid out below shows how parents can write to a school to request to meet in order to discuss their financial problems and propose a fee payment 'freeze'. The letter is based on a fictional family's contact with their school.
The School House
School Lane
Schoolville
England

Parental Address
Family Home
Anytown
England
5 February 2008
Dear Headteacher
My son Richard is studying in year 11 at The School House and is preparing well for his ten GCSEs. However, recently our family have received a series of heavy blows to our finances, triggered when I lost my job but worsened by a series of losses on the stock market that means we have grave concerns about Richard's future at the school - we are even worried about paying next term's fees. We wanted to get in touch as soon as possible to discuss this with you. Richard's position in the school, about to take GCSEs, really concerns us as it would really disturb his education if he were forced to leave at this time.
We are obviously very concerned and would appreciate the opportunity to come and talk to you about what you have done in similar situations: do you ever facilitate payment 'freezes' to be paid in the near future? We have been advised that our financial situation will improve by September and can discuss with you the reasons for this and other matters in person. We would appreciate your confidentiality on this matter. You can contact me, Mother, on 0131 2343 9049 or 0723422342, or email me at mother@parents.com, or via the address above.
With thanks for your time and best wishes
[signature]
Mrs Clove, mother of Richard Clove
You might also like...
How to write a letter of gratitude to the school for allowing me time to pay my balance
Melanie Flora
- 7-Dec-18 @ 4:41 PM
This really is a tricky one. The schools are most likely to be sympathetic if your child is an a GCSE or A level year, when changing schools could mean a huge interruption in education and performance. The best way is to state the problem and request a meeting, as this is really only something that can be thrashed out face-to-face. It will also require a contract between parent and school for a timetable of payment for the outstanding fees - if a freeze is granted.
Gina
- 4-Jul-12 @ 10:20 AM