Letter: School Vacancies in Non-traditional Entrant Years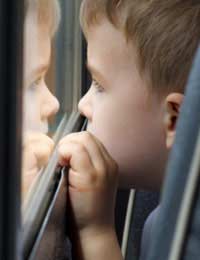 A variety of reasons might mean a child starting a new school in a non-traditional year, from family circumstances requiring a change of address to a new area, to the child being so badly bullied in a school that he or she asks to move to a new one.
This can be a stressful time, since children can have concerns about meeting new teachers, making new friends, fitting in, keeping up with the work - the new school can seem intimidating to a child. This is especially true if the child's first day in a new school occurs in the middle of the year.
But there are ways in which parents and teachers can help to make the transition smooth and less scary for the child, and one of these ways is contacting the school well in advance to make enquiries and arrange a visit for you and your son or daughter.
Contact the School as Soon as Possible
Making contact between you as parents and your child's teachers as soon as you are thinking about enrolling your child into a new school can significantly ease the transition. You should also be up front with your child's present school while you are in the process of making the decision, since this will help teachers to give you advice and they may even help you to find an alternative school that works best for your child.
Be Aware of Differences
Look into the new school's timetable, staffing groups and curriculum before enrolling your child, and if necessary help your son or daughter to get up to speed with their new class's academic pace in advance. Accompany your child on a visit to the new school, to help them to get familiar with the building, layout and students. Anticipate first day nerves, but with parental help this transition can go smoothly.
This letter format laid out below shows how parents can write to a school to enquire about a child's entrant into a non-traditional year and request a visit.
The School House
School Lane
Schoolville
England

Parental Address
Family Home
Anytown
England
5 February 2008
Dear Headteacher
My daughter, Carry Lylow, is currently studying in year 10 at The Local School but having experienced some awful bullying experiences at the school, she is very eager to leave and start at a new school. I know this is a difficult request as year 10 might be a difficult and non-traditional time to switch schools, but we have heard such positive things about your pastoral care levels that I really think The School House could be the ideal place for Carry to continue her education.
I would appreciate the opportunity to come into your school to further discuss these options, and I look forward to hearing from you. You can contact me, Father, on 0131 2343 9049 or 0723422342, or email me at father@parents.com, and hopefully we can pay a visit to The School House and start on the next step of Carry's education.
With thanks for your time and best wishes
[signature]
Mr Lylow, father of Carry Lylow
You might also like...
How to write a letter to a headmaster on how to balance the exam fees at the end of the month
Mic
- 24-Apr-19 @ 9:49 PM