Letter Offering to Help With School Activities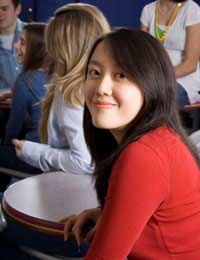 It is well documented that children receive more than just an academic education at school. Some of the other benefits include interacting with other children and adults (such as teachers and support staff), and learning new skills such as sport and music aptitude.
Parents are a great resource for schools to 'tap into' to provide extra help with these kind of boosts to children's educations. For example, parents may want to come into school to discuss their jobs with pupils if these may be of interest. Or parents with regular free time slots during the school day may offer their services as a volunteer to help with children's reading; some schools, for example, run reading help for children who need it where they are given the opportunity to have a half-hour one-to-one session with a helper, reading at their own pace, learning new words and so on. Since teachers are often too stretched to be able to provide this (they may have thirty other students to look after and teach at the same time), if parents are able to offer to help with school activities, most schools will be very grateful for the offer.
What Kind of Help Might You Offer
Each parent will have individual skills to offer, be that exciting links to areas of the community, such as a job as a fire fighter or TV worker, time to spare to come into school during the school day, or the time and skill to establish a new after school or lunchtime activity, such as a sports or arts or music club. Be aware that most schools will require parents to go through a set of formalities before they 'jump' at your offer to help: they will have to 'cover their own backs'. For example, you may need to have a Criminal Records Bureau Check, and may need to sign that you can commit to the idea for a set amount of time - otherwise the school may be unable to accept your offer.
The letter format laid out below shows you how to contact a school to let them know that you are willing and able to help out with activities during the school day.
The School House
School Lane
Schoolville
England

Parental Address
Family Home
Anytown
England
1 May 2008
Dear Headteacher
I'm the mother of Kelly Rondu, a year 4 pupil at The School House. I am currently not working and wondered whether my help would be required within the school; I could spare up to three hours a week and wondered if you'd want me to come in and help out with something like one to one reading? I remember when I was at school this was often a popular activity and if you think it would be useful, I'm more than happy to help, either with Kelly's own class or another age group, whatever would be most useful.
I await your response and look forward to hearing what you think about this idea. You can contact me, Mother, on 0191 2343 9049 or 0723422342, or email me at mother@parents.com.
With thanks for your time and best wishes
[signature]
Mrs Leslie Rondu, mother of Kelly Rondu (a student in form 4b)
You might also like...