Letter to School Asking for Religious Exemption from Assembly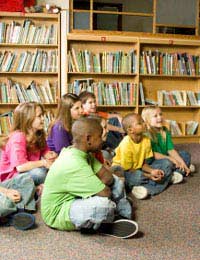 Families of certain religions whose children attend a school of a different, or indeed of no religion, can face some difficulties when a child hears different stories, messages, doctrines, etc within the school education from those discussed or learned at home. Some families decide to allow children to hear different religious or secular sermons or similar teachings within school, but other religious families have grave concerns about doing so, and want their children to miss out on events such as assemblies due to their own distinctive beliefs.
School Assembly Policies
Many schools take the view that parents send their children to particular schools knowing their policies on religion, or their position as a faith school, and that they should not take issue with such ideas after a child has joined a school. This is unusual, however, as many other schools will be flexible about fulfilling a families' needs for their children's education, if they have the resources to do so. Some schools will organise assemblies for children of different faiths, or have a non-denominational assembly for all children.
But in circumstances where a school runs only one assembly, that is of a tone which makes a child's parents keen that their child does not attend, parents may wish to write to the school to request that their child does not attend assembly. Age may be a deciding factors here - a school may not have the resources to provide a teacher to watch over a young pupil, but an older one may be able to fill his or her time constructively without one-to-one care. It is a good idea if the parent makes it clear that their child will be proactive about filling his or her own time, perhaps sitting in the library reading about world religions, for example, to reduce the impact on the child's education of missing assemblies on a regular basis.
The letter format laid out below shows a good way to approach a school to ask permission for a child to miss assemblies for religious reasons.
The Head Teacher
The School House
School Lane
Schoolville
England

Parental Address
Family Home
Anytown
England
5 January 2008
Dear Head Teacher
My son, Dipesh Shah, is in form 9B, Mr. Drew's form. I'm writing to you because Dipesh and our whole family are Hindu, and the Christian tone of assemblies are bringing up some problems in our household. Dipesh says that he is unkeen to sing Christian hymns, as well as listening to the religious sermon, which he says sometimes contains religious doctrine that is counter to his own beliefs. We are very keen for Dipesh to be aware of world faiths, as well as tolerant of them, and he enjoys learning about world religions in his religious studies class. At the same time, however, he does feel awkward in these assemblies, and I'm writing to ask permission for him to miss the religious Wednesday assemblies, perhaps instead spending the time reading in the library or completing some extra work.
I hope this doesn't throw up too many difficulties, and am happy to discuss our misgivings with you if you are concerned. I hope you understand and allow Dipesh to miss these weekly assemblies. If you want to talk this through anymore, you can contact me, Mother, on 0131 2343 9049 or 0723422342, or email me at mother@parents.com.
With thanks for your time and best wishes
[signature]
Mr and Mrs Shah, mother and father of Dipesh Shah
You might also like...