Letter to School Requesting a Child's Participation in After-school Activity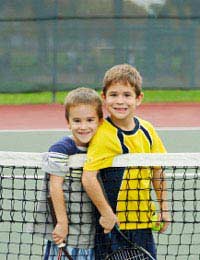 The most popular extra curricular activities that take place after-school can get booked up very rapidly. Since schools offer a huge range of extra curricular activities, children can be encouraged to 'switch' classes to attend an activity that does have availability - if your child wanted to play tennis, he or she might be convinced that badminton would be equally fun, for example.
But sometimes your child might be particularly keen to enrol on an extra curricular activity, or might have a special talent that you believe needs to be developed in a non-classroom setting. In this instance, you may want to write a letter to a school to request that your child is given a place at this activity, and that's what this article will look at.
What Kinds of Extra-Curricular Clubs Might be Best?
Nowadays a lot of schools offer 'extended school services' which are designed to help parents to 'extend' their working day and to balance work and family commitments, as well as helping children with their studies and encouraging them to take up a wider range of hobbies and interests. In this case your children will be able to enjoy the school's facilities to take part in clubs such as sports squads, learn skills like website-making in information and communications technology club or improve school skills, particularly writing and maths ability.
Other options might be events occurring in the charitable community, which can help children to boost their awareness of the wider world that they live in, or academic activities such as breakfast clubs where children study in a supervised setting or homework clubs.
This letter format laid out below is an example of the way you might want to contact a school to request that your child is included in an extra curricular activity that is over subscribed.
The School House
School Lane
Schoolville
England

Parental Address
Family Home
Anytown
England
1 August 2008
Dear Headteacher
Our son James has just started his third term in year 7 at The School House. At his current primary school, James was a very keen cricketer, and he has dreamed of playing for the county (and ultimately England!) since he was just a young boy. James has told me that the school's cricket club has restricted numbers and is decided through a 'taking the name out of the hat' format. He is very anxious about this as cricket is his favourite activity and he is very concerned about missing out on the opportunity to practice within the school day. He does attend a summer cricket club but is very eager to play with his school friends and improve his game during The School House's cricketing sessions.
I'm writing to ask you whether it would be possible for James to join The School House's cricket team. We think that James' involvement would help to improve his behaviour and academic attainment as he is so keen on the sport! We are hoping that you can understand our predicament and James' love of the game.
We await your response: you can contact me, Mother, on 0191 2343 9049 or 0723422342, or email me at mother@parents.com, and hopefully we can quickly arrange a convenient time to speak or even to meet up.
With thanks for your time and best wishes
[signature]
Mr and Mrs Smith, mother and father of James Smith (incoming form 7b)
You might also like...
Write a letter requesting the club incharge to give you a chance for participating in the club activities
ROCK
- 13-Oct-18 @ 7:15 AM
I won a scholarship for learning bussines but at a same time I am in10th. For attending scholarship class I have to miss my school once in aweek for 7 months. Figuring out how to convince one of strict principal sir.
Nick
- 14-Jun-18 @ 11:54 AM
My child has extrodinary skills and had been selected for so many activities apart from the school curriculaum there fore to get permission to allow her to participate in activities outside school without tarnishing the emblem of the school I want A NICE .write a letter to the principal
Nelum Kanthi
- 11-Feb-18 @ 1:18 AM
I want to write a letterto scout incharge to include me in the scout
Matthew
- 11-Dec-17 @ 4:05 PM
how to write a application for participation
Rishu
- 10-Oct-17 @ 5:58 PM
I want a nice official letter on the topic: "write a letter to the Principal seeking permission to be part of the school's outdoor events group,which takes part in the co-curricular activities conducted outside school.Mention why you want to do so and what are the activities you would like to participate in."
Q1.Write a letter to the Sports Incharge requesting him to include you in the school Cricket team.
singham
- 23-May-17 @ 6:28 PM