Write to School to Ask About Anti Drug and Alcohol Policy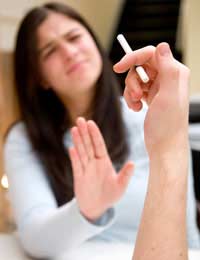 Your child's school's anti-alcohol and anti-drugs policy will probably have an impact on your child's own views about these substances. Schools will be designated as no-drugs, no-alcohol sites where these substances are not tolerated, and this policy will usually include staff, teachers, volunteers, governors, and builders or contractors working on the school site, but you may want to discover more about the school's policy on giving information about drugs or alcohol abuse. For example, do they provide students of legal drinking age with information about alcohol limits, or recommend that students follow a policy of abstaining from all amounts of alcohol? Does drug education focus on the dangerous impact of drugs on health or the punishment for having drugs in one's possession?
Drug Policies
Government guidelines outline that within school, pupils should be discouraged from smoking and substance abuse and are taught about key risks and how to deal with them. All schools are expected to have an anti-drug policy that also explains the school's response to incidents of drug abuse on school or outside of school. Schools' drug policies should safeguard the health and safety of pupils and other people around the school as well as providing guidance on the development, implementation and monitoring of drug education programmes within schools.
Alcohol Policies
Schools will normally ask staff, pupils and parents to support their alcohol policy, including such factors as it being unacceptable for staff to be under the influence of alcohol when working and responsible for pupils, and it being forbidden for both staff and pupils to bring alcohol onto the school premises. There may also be guidelines saying that when out of school hours social activities take place on school premises involving alcohol, these should promote sensible drinking, as well as information about alcohol education within school.
The letter format laid out below describes one way that you can approach your child's school to discuss their anti-drugs and anti-alcohol policies. It can be used as an example of the kind of way you can contact a school to ask about its education policies.
The School House
School Lane
Schoolville
England

Parental Address
Family Home
Anytown
England
1 September 2008
Dear Headteacher
My son Daniel will soon be joining The School House as a year 7 pupil. I am writing to you to ask for some information on the school's anti-drugs and anti-smoking policies, as I am very interested in the way that schools approach the issues of drugs and alcohol, and would like to know how I should be discussing these substances with Daniel at home.
As such, I wondered if you would be able to inform me about the school's policies on drugs and alcohol: do you have formal group discussion about the dangers of these substances? At the legal age, is there an encouragement of safe levels of drinking? Is there a set regime that students who are discovered drinking or in possession of drugs off or on the school premises? I would be grateful to receive information on this issue, as well as reassurance that my son will be taught about the dangers of drugs in particular in school.
With thanks for your time and best wishes
[signature]
Mr and Mrs Smith, mother and father of Daniel Smith (soon to be entering form 7b)
You might also like...