Letter Regarding Hayfever Trouble During Exams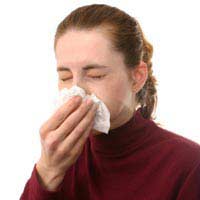 For hay fever sufferers, allergies can bring added stress to the summer exam period. If you suspect that your child may be suffering from hay fever, be sure to keep a note of their symptoms and arrange an appointment with their doctor. Advise your child to mention their impending exams when they visit the doctor's surgery. Their doctor may be able to prescribe them non-drowsy hay fever medication or may suggest nasal spray and eye drops as an alternative to a daily pill. Take care to read up on hay fever-busting tips. Applying petroleum jelly to the inside of the nose can help those with a severe allergy to pollen. Wearing sunglasses can also be of benefit. Ensure that, in the run up to their exam, your child washes their hair daily to get rid of any pollen that may be building up. Keeping bedding and linen fresh is also key.
If your child suffers from hay fever, they may be eligible to apply for special consideration during the exam period. In this way, they may secure extra marks to make up for those that may have been lost as a result of their allergy or the medication they take to keep it in check. If your child is keen to apply for special consideration, you will need to write to their school. The best strategy is to contact their teacher in advance, so that they can take the matter further. Try to include a note from your child's doctor with your correspondence.
Below is an example of a letter that could be sent to a child's teacher to request that the child receive special consideration in an exam as a result of severe hay fever.
Example Letter
The School House
School Lane
Schoolville
England
Parental Address
Family Home
Anytown
England
1 May 2010
Dear Mr Laws
I'm writing to ask for your assistance in applying for special consideration for Tilda in her upcoming exams. Tilda has been suffering from hayfever for three years and her symptoms have becoming increasingly severe over time. She currently takes a daily hayfever pill, along with a nasal spray and eye drops. I understand that, a hayfever sufferer, Tilda is eligible to apply for special consideration marks to make up for those she may lose as a result of her allergy or her medication.
Please find a note from her doctor enclosed. This details her symptoms and the medication she is prescribed.
I would be grateful if you would contact me to let me know whether Tilda is likely to receive special consideration in her exams as a result of her hayfever and to advise us of any futher action we need to take. Lastly, Tilda will need to keep her nasal spray with her in the exam hall, I trust this is acceptable.
You can contact me on the address above, or via email at tildasmother@email.com
With thanks for your time and best wishes
[signature]
Miss Frank, mother of Tilda Frank (form 11f)
You might also like...